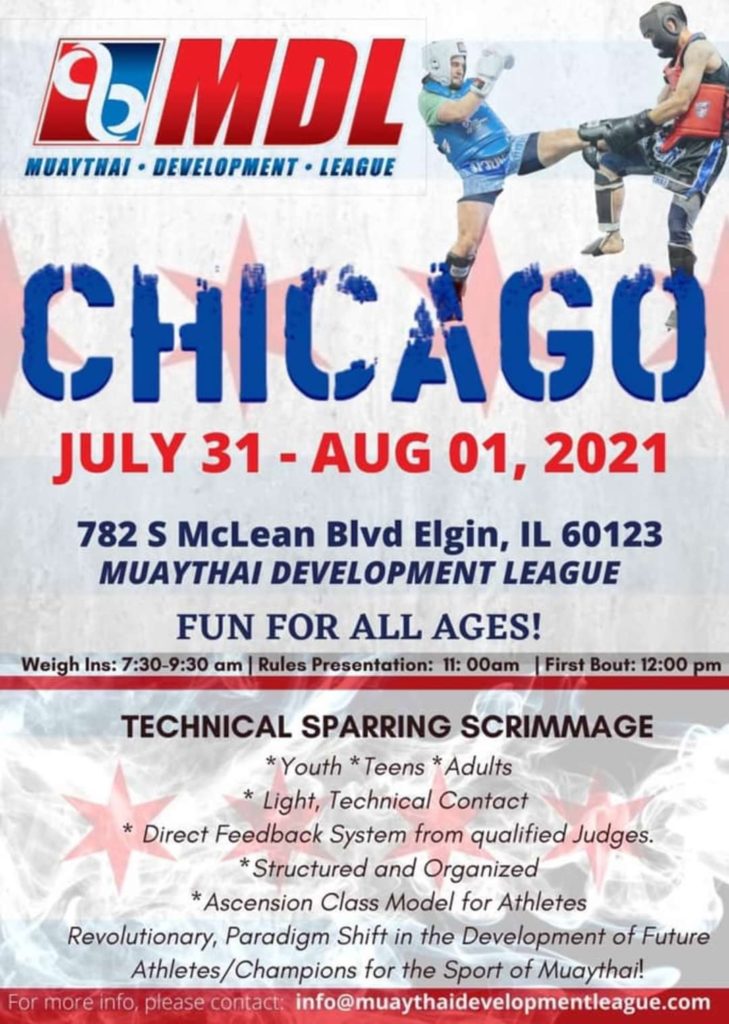 Muay Thai Development League (Elgin, IL)
This is a perfect opportunity for beginners or novice to see what competing is like in a safe controlled environment.
Upon registering, you will be asked what your Aggression Level (AGL) rating is. It is important that before you register, you talk to a coach at the gym to assign you a number so you can complete registration.

If interested, please register your child, teen, or yourself (adult 18+) by visiting this URL: https://smoothcomp.com/en/event/5226
Important – Please read before registering
Must have been training at least 3-6 months
Able to display basic offense and defense
Must train in Muay Thai shorts, and proper approved gloves, shinguards, and mouth guard. Groin protection required for all males in every class. This is our uniform and it is a requirement to compete in.
Chest gear and headgear will be supplied by the Academy.
When in doubt, please seek out any available coach and ask questions!