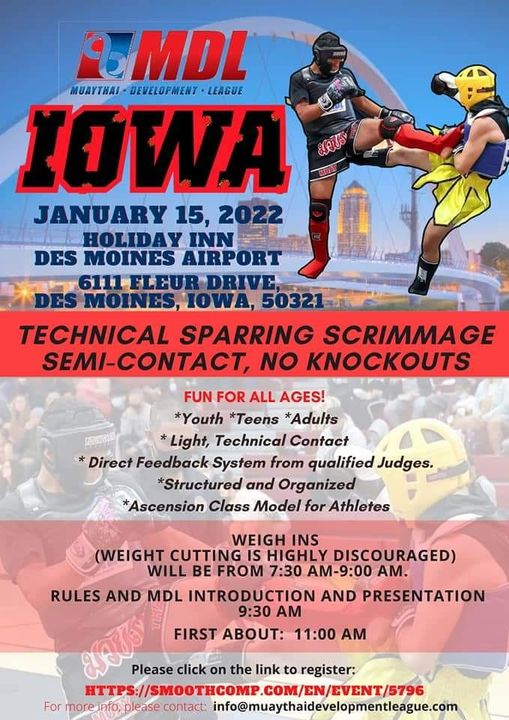 Registration
https://smoothcomp.com/en/event/6292
Please go to the URL above to see more in-depth information. We will assign an AGL # (aggression level rating) to you in order to completely fill out the registration.
Please note that if you have an AGL of 1, you will not be able to compete.
For those planning their trip to Iowa:
HOTEL INFORMATION
We will be staying at Fairfield Inn 6880 Fleur Dr, Des Moines, IA 50321
SCHEDULE
The MDL Iowa will be hosted on Saturday January 15, 2022 at The Holiday Inn Des Moines Airport: 6111 Fleur Drive, Des Moines, Iowa 50321
Weigh ins (weight cutting is HIGHLY discouraged) will be from 7:30 am-9:00 am.
Rules and MDL Introduction and Presentation 9:30 am
First Bouts: 11:00 pm
Our coaches and some team will be there Friday and we highly encourage you to stay the day before. It will be about a 5.5 hr drive. If you have any questions, please do contact us so we can answer them right away!