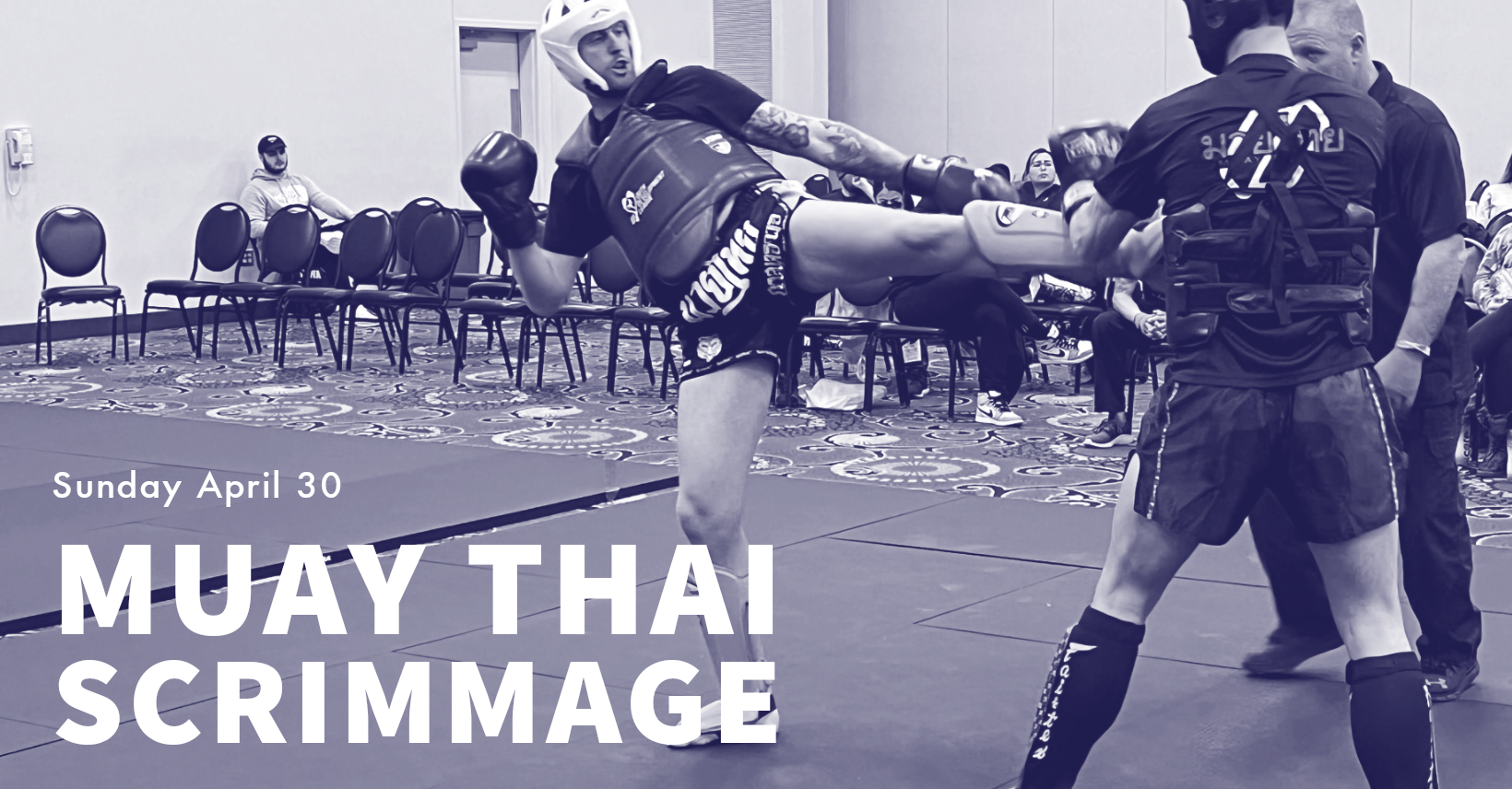 Where
TBD
What to expect
This event is made to support the growth of the Muay Thai community as well as providing an opportunity to simulate a competition in an environment that allows both parties to develop valuable experience. Competitors can have the option to compete 1 time or more depending on the remaining number of participants, all with proper referee and judges who have numerous experience in safety, scoring, and self experience in fighting. They will also gain feedback based on the following criteria in order to help track their progress:
Balance & Control
Defense & Composure
Offense & Initiation
Endurance & Conditioning
Spectators can have the opportunity to be properly introduced into the sport of Muay Thai, as well as learning how winners are determined. You may learn a bit of Thai culture as well!
Gain valuable experience
Head contact optional
Educational format
No knockouts
Open to kids, teens, and adults
Youth and teens ages 6-17 and adults 18+.
Weigh-ins 10am-11am same day (no weight cutting allowed)
Beginners only for this event (less than 4 sanctioned fights)
No knock outs, head contact optional for experienced fighters (more than 2 sanctioned fights)
Rules to enter
All fighters must register here
Must weigh-in with Muay Thai shorts. No cutting. We will match based at a 5-10lb spread.
CTBA will provide chest protector and gloves (12oz for teens & adults, 10oz for kids. Fighters will be responsible for shin guards (cloth ok), groin protection for males, mouth piece. Neutral colored head gear will be required.
Schedule

10am-11am: Weigh-ins
12pm-2pm: Youth & Teens (Ring 1 & 2), Adults (Ring 3)
2pm-2:30pm intermission

2:30-4pm: Last bouts